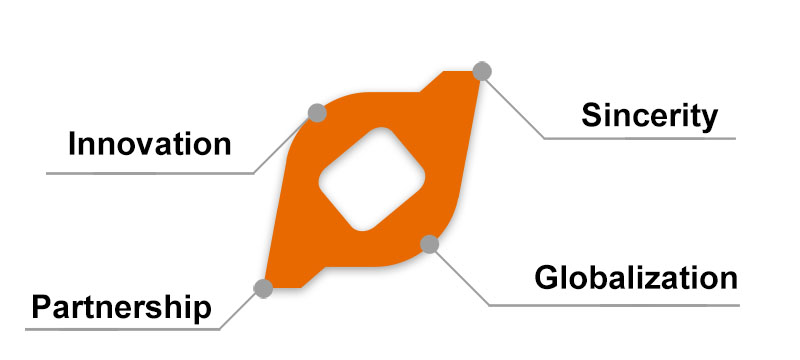 To introduce something new to the customers, including new idea, method, technology.
Invest in the most state-of-the-art equipment, and keep up with the latest technology.
To understand the needs of customer's, and negotiating a win-win solution for the customers.

Being open minded and truthful to the customers.
One secret to success is Sincerity.

DFK gains and sustains international competitive advantage:

Competitive price
High-quality performance
On time delivery

Provide integrated service and reach beyond customer satisfaction.