MESSAGE

Caring for our Society, Global Marketing and Technological Innovation.
Pro-Data was established in 1988 and started as a cable assembly manufacturer. Mr. Frank Yang is the CEO of Pro-Data, his corporate philosophy is "Keeping company's Core Technology here in Taiwan, Caring for our Society, Global Marketing, and Technological Innovation. "
Pro-Data has been in business for over thirty-one years; Mr. Yang continues operating his business with his entrepreneurial philosophy - "Moving forward steadily and dependably."
CEO of Pro-Data

HISTORY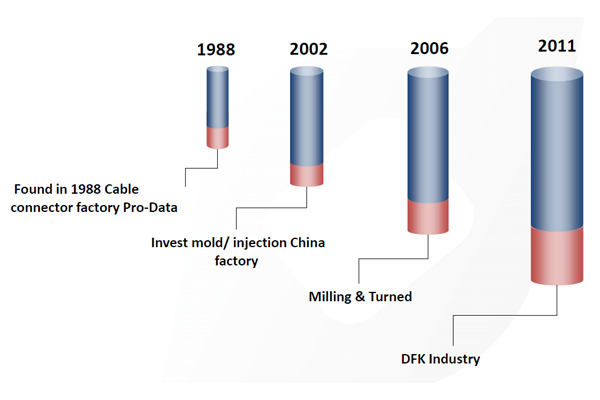 DFK Industrial Corp. is affiliated with Pro-Data International Corp. group.
DFK Industrial Corp. was founded in 2011, an OEM/ODM CNC machining precision turning parts manufacturer who provides parts, assembly and integrated solution for our customers. We have two factories: one is in Taipei, and the other is in Chang Hua (Central of Taiwan). Both factories produce precisely machined parts with efficient Japanese CNC machines such as Star, Citizen, Takamaz and Tsugami.
We are very experienced in working with various kinds of materials like brass, aluminum, steel, stainless steel, and plastics. Those products are used in wide range of industries like Mechanical, Sensor, Medical, Hydraulic, Pneumatic, and Automobile industry. Our production range of diameter is from 1mm to 65mm on turning parts; for milling part is max. 1.5 m. Different Surface treatments are also available.
With our certificated ISO 9001 quality system to control every procedure, our goal is to meet the high standard quality manual and exceed customer's initial expectation and satisfaction.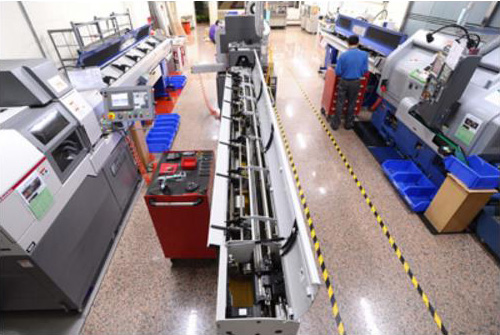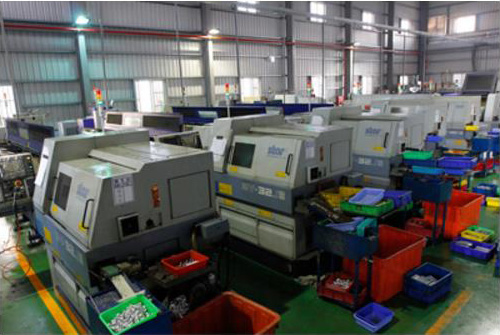 PD GROUP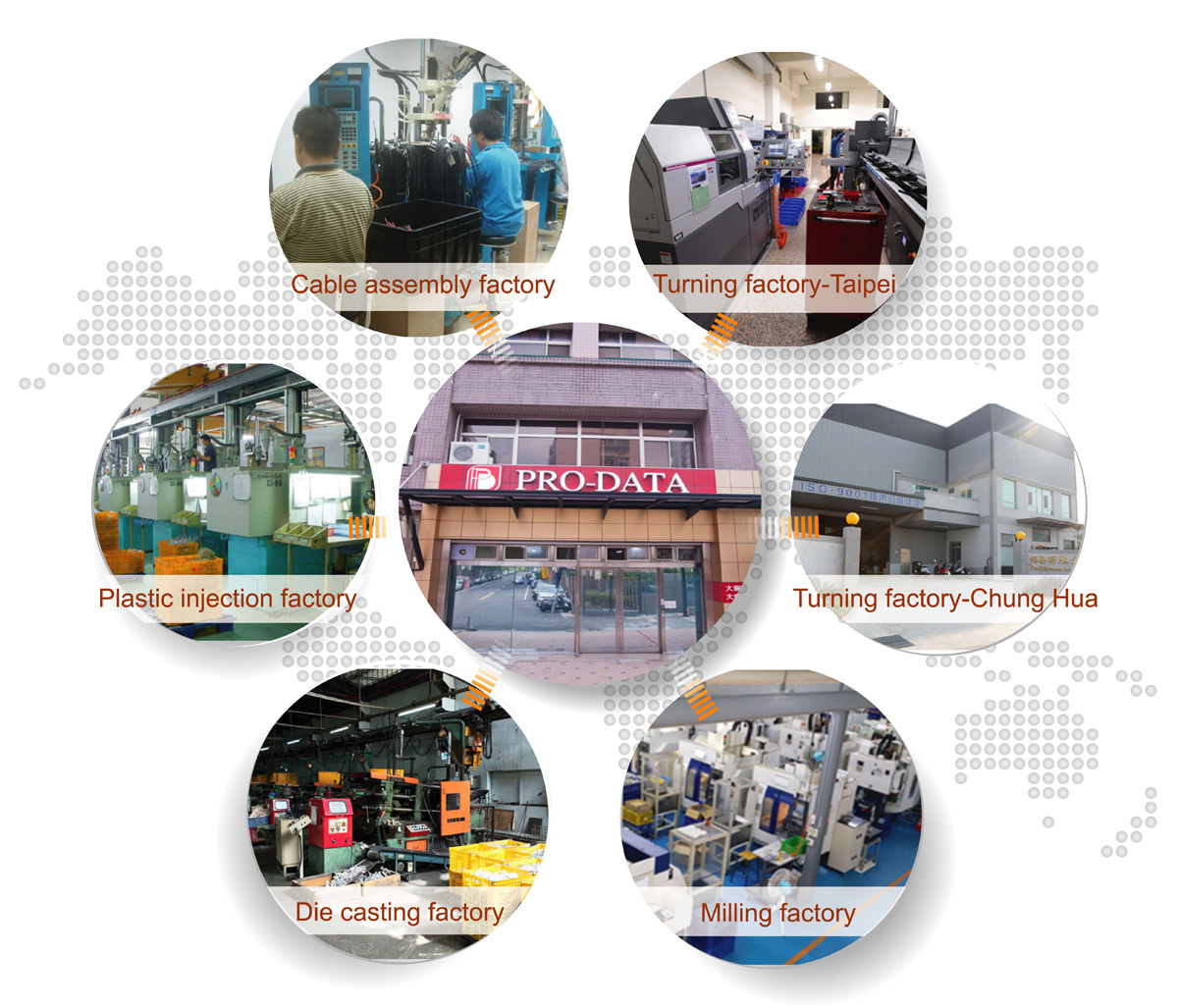 Turning factory-Taipei

Factory Area

1000 m2

Employee

40 people

Engineer

4 people

Q.C. Department

4 people
Turning factory-Chung Hua

Factory Area

2000 m2

Employee

24 people

Engineer

8 people

Q.C. Department

4 people
Milling factory

Factory Area

630 m2

Employee

30 people

Engineer

4 people

Q.C. Department

3 people
Die casting factory

Factory Area

4600 m2

Employee

50 people

Engineer

3 people

Q.C. Department

5 people
Plastic injection factory

Factory Area

1400 m2

Employee

150 people

Engineer

5 people

Q.C. Department

15 people
Cable assembly factory

Factory Area

250 m2

Employee

140~150 people

Engineer

8 people

Q.C. Department

6 people