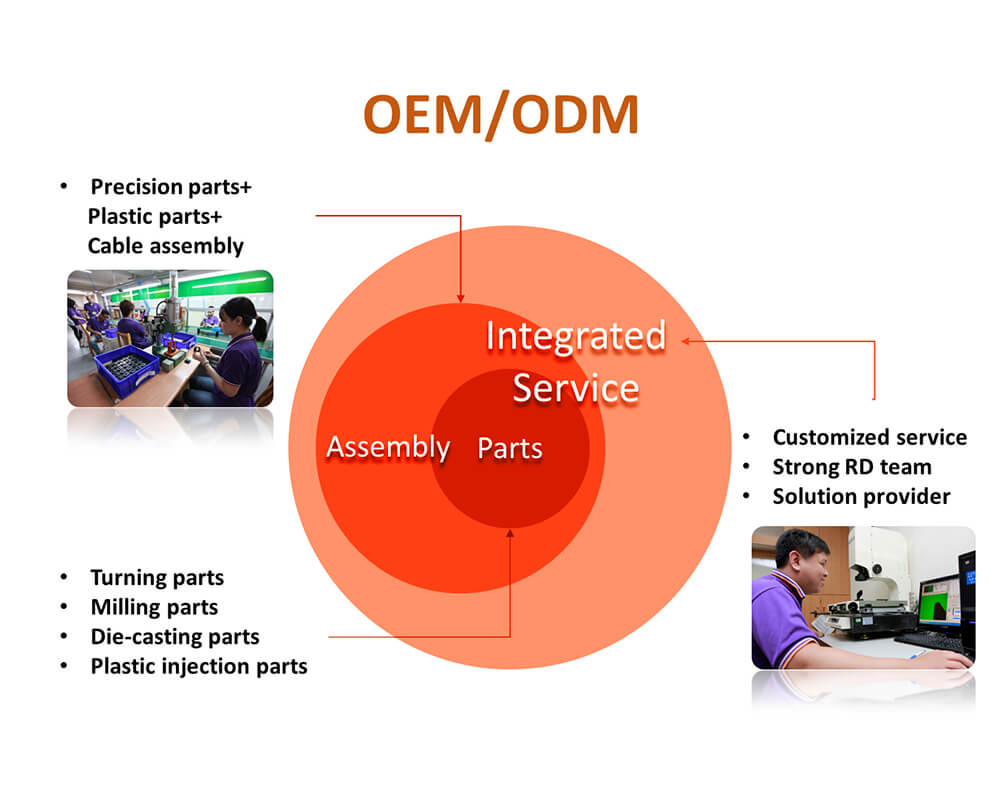 DFK can be your integrated OEM/ODM precision parts manufacturer.
Including metal parts, plastic parts, and cable assembly. We do not just produce turning parts and milling parts, we also provide cable assembly service. DKF is affiliated with PD Group, which provides tools and plastic injection molding products as well as casting and cable assembly. We have the most state-of-the-art technology to meet your customize specifications and requirements.
Provide professional technical knowledge.
To do this, DFK has created a separate Engineering Business Unit in all aspects of product development, from mechanical and electro-mechanical (mechatronic) design to software and industrial automation. We also have extensive applications know-how, for example, in diagnostic and interventional medical equipment and precision positioning products.
Rich production experience.
We can take on a project starting with an idea, functional specifications, or an earlier generation prototype, and then develop it completely and take it to series production. Our extensive experience with series production enables our engineering teams to optimize designs for manufacturability, repeatability and consistent quality. We strive to ensure that the production series works as effectively as the laboratory-created prototypes, and that the cost will be expertly managed.